She is clothed with strength and dignity; she can laugh at the days to come.
Mission
"To influence and encourage women to become committed followers of the Lord Jesus Christ through fellowship, biblical instruction and serving others, equipping them to share the gospel with those the Lord places in their lives."

We are hoping that you all are just as excited as we are about having a Women's Ministry! We will be serving alongside each other as we grow together in relationship with one another and the Lord, while also working to meet the needs of the women of CBC.
Recurring Women's SMall Groups
Women's Bible Study
Tuesdays @ 10:30 am
This Women's Bible Study is currently studying the book of Romans. We meet at CBC in Room 500 from 10:30-12:00pm every Tuesday morning.

Women's Bible Study
Saturdays @ 1:30 pm
Women's Bible Study - It's All Under Control by Jennifer Dukes Lee. This group meets every other Saturday starting 2/19 through 5/14 from 1:30-3:30 pm at CBC. For more info, contact Danielle Laigo, by clicking the button below.
Moms on a Mission
Bi-Weekly @ 10:00 am
We are "Moms on a Mission" with children in all ages and stages, seeking the Lord for His wisdom in how to love and serve our families and one another. During the school year (Oct.-May), we meet via zoom the 1st Wednesday and do a home Study (Rotating at Member's Homes) the 3rd Wednesday. We meet mornings from 10am to 12 noon for Bible study, prayer, and support.
Women's "Summer" Book Club

Last Sunday (following service)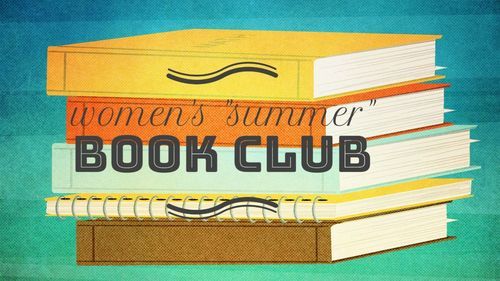 During the summer months of June-August, the ladies of CBC will be partaking in a book club following service on the last Sunday of the month.
For more info, contact Rene Najimy, by clicking the button below.
Contact the Women's ministry
We'd love to hear from you. Fill out the form below to get started.