"Come, children, listen to me; I will teach you the fear of the Lord."
To come alongside parents in their responsibility to raise their children in the nurture and admonition of the Lord. Ephesians 6:4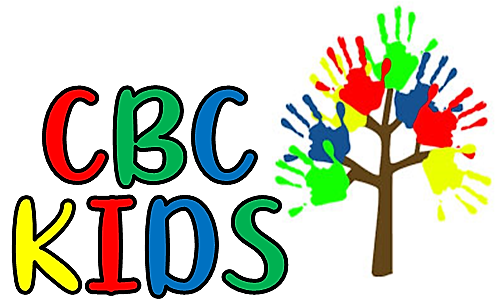 We teach ages, Pre-K through 5th grade. During the class we will provide a snack and water. (Pre-K includes ages 3 yrs. to 5 yrs.)
*Families with children up to 3 years of age are welcome to sit in the Family Room (Room 900) with their child/children to view the live sermon on a monitor provided in the room.

* For nursing mothers please feel free to use our Nursing Room (Room 200). It also has a changing station and a monitor for you to view the live sermon.
Generations of Grace where the goal is to glorify God through evangelizing children, encouraging parents, and edifying servants. This is a three year curriculum that takes your children through the bible from Genesis to Revelation. It is biblically driven, God centered, Christ exalting, gospel saturated and family focused. It is set up as a unified curriculum, meaning that all the children in your family will be learning the same passage of Scripture each week. This streamlines the parents' task, allowing them to interact with all of the children on the same truths (through a weekly devotional sent to the parents). It includes a weekly lesson, craft and coloring/activity.

The curriculum we teach focuses on the narrative portions of the Bible for two reasons. First, it focuses on the stories in order to show God's glory from one generation to another. We see God's glory as we grow to understand His master plan of redemption, and each story in the Bible is a part of this great story.

Another reason Generations of Grace focuses on the narratives of Scripture is because children learn best through stories. On the one hand, children are usually weak in their ability to think abstractly or reason logically (as required in the New Testament epistles, for example.) On the other hand, children are strong in their ability to notice and remember tangible aspects of the world around them. By communicating in a tangible, real-life way, the stories of the Bible have a profound influence in the way a child perceives reality. In this way, the Bible becomes a part of their own life story.


SAFETY AND CHECK-IN PROCEDURES
If you have any questions about the process, please feel free to ask a staff member or teacher.
Every teacher and helper has been screened by filling out a CBC Kid's Ministry application, personally interviewed and has had a thorough background check.
All of our hallways are equipped with cameras for your safety.
Electronic Check In & Check Out
Our Pre-K room is equipped with electronic finger scanners built to check in and check out the children. Our CBC Kid's Worship Center is equipped with electronic finger scanners to check in/out grades K-5th. This process prints out a sticker to attach to the child along with a copy for the parent to pick up your child when you return at the end of service.
The process for first and second time visitors is to check into the appropriate rooms as stated above and to fill out a hard copy visitor card.
Infants-Toddlers (up to 3 yrs.)
Pre-K - 2nd grade
(potty trained)
We'd love to hear from you. Fill out the form below to get started.